Thanks for stopping by.

About Joshua Dobson...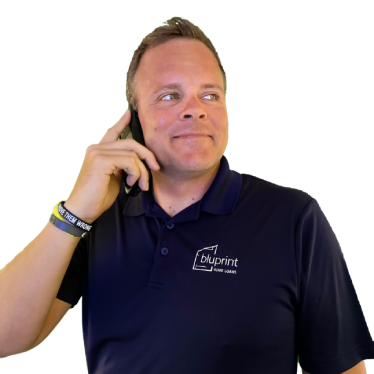 Joshua Dobson's clients are neighbors, partners, friends and family on the way home. When you need clear answers, straightforward advice, and a mortgage that's affordable today and into your future, Joshua is here for you. As a third-generation member of this crazy lending/real estate business, Josh is ready to help. The Joshua Dobson team has over 52 years in the business.
You'll find Josh and his team at the Bluprint Home Loans Modesto Branch located at 3507 Tully Road, Ste 20 in Modesto, CA. Joshua proudly serves borrowers across the credit spectrum. The Joshua Dobson Team powered by Bluprint Home Loans has a unique advantage.
No one is born knowing how to navigate the home buying experience. It's complicated and intimidating. We could all use a guide, a path, someone with a clear plan. Josh and his team make getting a home loan as painless as possible. They do it by being transparent, reliable and simple. Josh takes a human-first approach with the speed and convenience of a streamlined digital process. And unless it's a party, we hate surprises, so we make sure you understand the process from beginning to end. Josh and his team believe no one should feel lost or intimidated on the way to one of the best moments in their life: moving your family into your new home.
Josh Dobson and his team of Bluprint Home Loans look forward to assisting you getting into your new home or saving you money with your current home loan.
Get Your FREE Mortgage Rate Quote!